2000 sqm, ToHa Building Tel Aviv Year of completion: 2019
Workspaces today are characterized by an open and inclusive environment. The Y generation, currently manning most positions in new and innovative technological startups, are asking for a different work environment and experience. These workers require shared areas and spaces, which allow for brainstorming and agile meetings. Most companies today accommodate these requests and offer open work environments as opposed to closed rooms.
The Trax project required finding the middle ground between the need to divide the teams and offer a certain degree of privacy. The partitions, made of Spanish-made aluminum, were tailor-made for the project and were especially designed by our firm.
In addition, we designed a few types of workspaces, which provide freedom of choice. Choosing the preferred style of work; a bench in the cafeteria, in the phonebooth room, in a one-on-one room, open conference room, non-formal spaces and more.
The design is inspired by the hospitality in restaurants and hotels. These are not necessarily office spaces, as the intention was to blur the boundaries between the work-life balance. Catering to the Y Generation's desire to move from one place to another, to any space at any time, allows the office employees to feel "at home", cocooned in a warm and nurturing environment.
We used a wide array of finishing materials, including concreate, terrazzo, iron and nets, granite porcelain, ceramics, wood, vegetation as a material, countless lighting fixtures, glass, graphics and art – different and varied pieces to create a rich and whole environment.
חללי עבודה היום מאופיינים בסביבה פתוחה ושיתופית. דור ה Y המאייש היום את רוב הסביבות העבודה של חברות המפתחות מוצרים טכנולוגיים, מבקש לחוות חללים שיתופיים, המאפשרים סיעורי מוחות וישיבות מהירות (agile). רוב החברות היום יושבות ב open space environment, סביבות עבודה פתוחות לעומת חדרים סגורים
הייחודיות בפרויקט טראקס היתה מציאת פתרון הביניים המאפשר חציצה בין הצוותים ומידת מה של פרטיות. המחיצות, עשויות מאלומיניום מתוצרת ספרד, היו custom made לטובת הפרויקט ועוצבו במיוחד על ידי  משרדנו.
בנוסף, עוצבו מספר טיפולוגיות של חללי עבודה המעניקות חופש בחירה. בחירה לגבי צורת העבודה המועדפת- על ספסל בקפיטריה, בחדר phone booth, בחדר one on one, חדר ישיבות פתוח, חללים אפורמליים ועוד.
העיצוב לקוח מעולמות של מסעדות, בתי מלון, ולאו דווקא חללי משרדים, מתוך כוונה לטשטש את הגבולות של work life balance. הכמיהה לאיזון של דור ה Y והעובדה שניתן לעבוד מכל מקום, בכל חלל ובכל זמן, מאפשרת לעובדי המשרד להרגיש "בבית", עטופים, בתוך סביבה מחבקת וחמה.
שימוש נרחב בשלל חומרי גמר הכוללים- בטון, טרצו, ברזל ורשתות, גרניט פורצלן, קרמיקה, עץ, צמחיה כחומר, אינסוף סוגים של גופי תאורה, זכוכיות, גרפיקה וארט- כל אלה יוצרים סביבה הרמונית, עשירה ונעימה.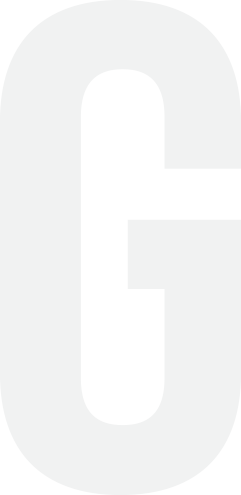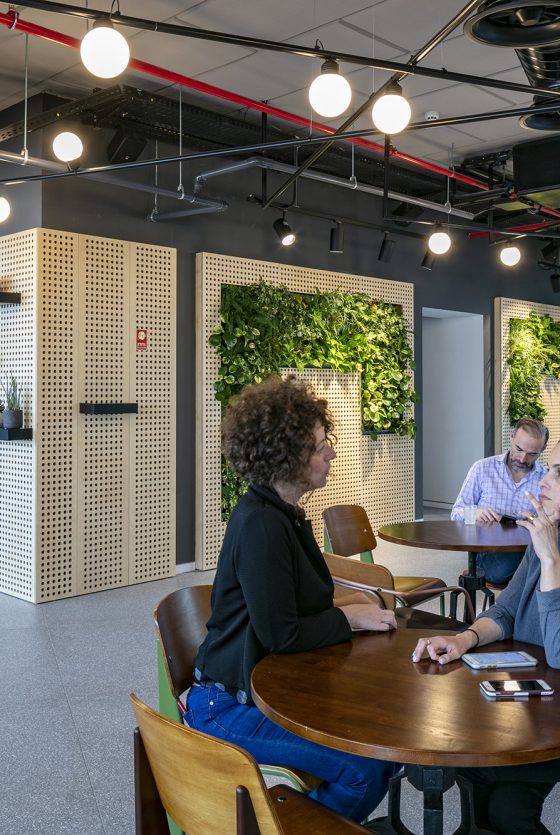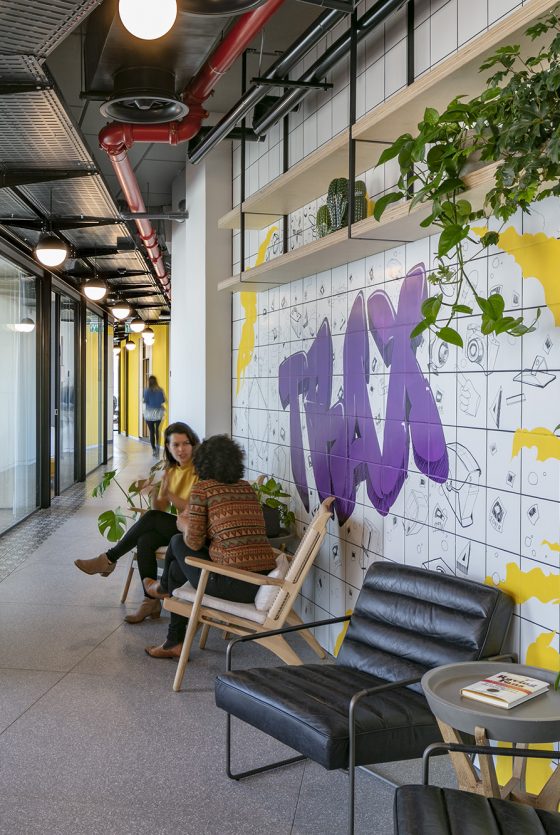 מעצבת אחראית: יעל פרנקל, יעל בקרמן / ניהול פרויקט: דורון בלוך, עידו מוזר / קבלן ביצוע: תדהר / גרפיקה: סטודיו לוקה / ריהוט:  פורמלי – SPACE IT, א-פורמלי – PICKUP united-seats / אקססוריז: CONTRAST / מחיצות:  CREDO / שטיחים  INNOVATE  / שטיחי זריקה וטקסטיל – BADIM TLV / תקרות: גולמט / תאורה : אילנה כלפון / נגרות : WORX / קרמיקה: שרוני / גינון גג: אינטרפלנט, ורטיקל ארט / צלם:  עוזי פורת
Designer: Yael Frankel, Yael Bekerman \  Project management: Doron Bloch, Ido Mozer \ Contractor: Tidhar \ Furniture :Formal – SPACE IT, unformal – PICKUP united-seats \ Partitions: Credo \ Carpets: Innovate, BADIM TLV \ Ceilings: Golmat \ Lighting: Ilana Calfon \ Carpentry:WORX \ Ceramic: Sharoni \ Landscaping roof: Interplant, Vertical Art \ Photographer: Uzi Porat