2700 sqm, TOHA Tel Aviv. Year of completion: 2020
IDB . the great challenge was to consolidate several subsidiaries of the group into one floor and meet the various needs that came up from each additional difficulty for the employees was the passage from closed rooms into the working space of the spice

Floor was designed for 120 employees and design is expressed in very basic materialism of a concrete and metal tree and the game textures of these materials. 
IDB. האתגר הגדול היה לאחד מספר חברות בת של הקבוצה לקומה אחת ולענות על הצרכים השונים  שעלו מכל אחת מהן
קושי נוסף עבור העובדים היה המעבר מחדרים סגורים לחלל עבודה של אופן ספייס
הקומה תוכננה עבור 120 עובדים
העיצוב מתבטא בחומריות מאוד בסיסית של עץ בטון ומתכת והמשחק בטקסטורות של חומרים אלה.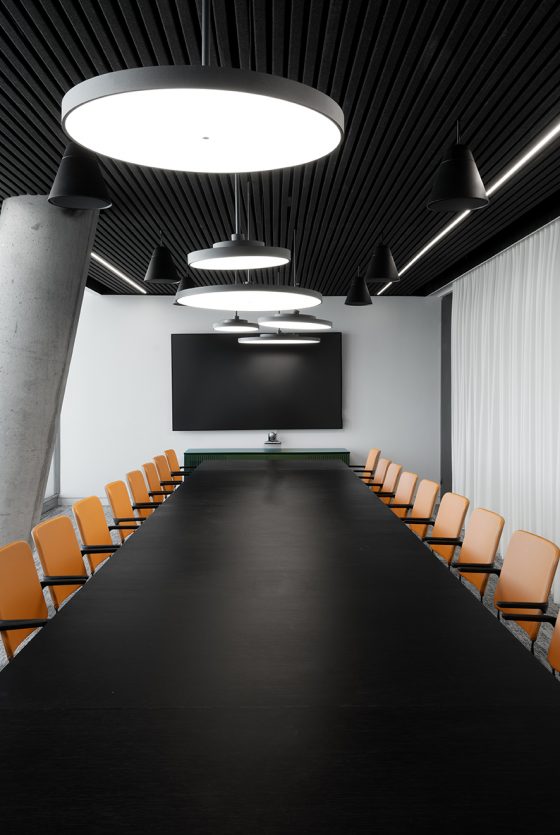 מעצבת אחראית: צליל פדידה \ ניהול פרויקט:  דוד רז – דניאל \ קבלן ביצוע: יניב הנדסה \ ריהוט:  אינובייט \ ריהוט משלים: פס נורמל \ מחיצות:  אינובייט \ פרקט: גומטכניקה \ מיקרוטופינג: רזינה – פרקטים \ תקרות: הכט אפריים ויהודה יבוא יצוא \ תאורה : צח כהן, קרני תכלת \ וילונות: משה אור וצל \ נגרות : דוד כנעני \ קרמיקה: אורית טלאור \ גרפיקה : Hube \ צילום: גדעון לוין
Designer: Tzlil Fadida / Project management: David Raz / Contractor: Yaniv Engineering / Furniture:  Innovate / Soft Furniture: Pas Normal / Parquets: Gumtechnica / Micro toping: Parqueteam / Partitions: Innovate / Ceilings: Judea Export Import, Hecht-Efraim / Lighting: Tal and Tzach Cohen, Karney Tchelet / Curtains: Moshe Or Va'tzel / Carpentry: David Cnaani / Ceramic: Orit Tal Or / Graphics: HUBE / Photographer:  Gidon Levin